Sidley Diamond Tool Company produces high-quality PCD reamers for a diverse set of leading manufacturers.
---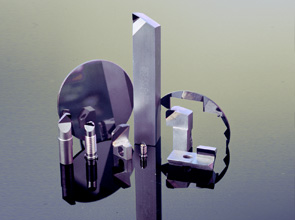 PCD (Polycrystalline Diamond) produces a light-duty, high-tensile construction with significant applications in the automotive, aerospace and other manufacturing industries.
What are the benefits of PCD reamers?
Increased dimensional accuracy and process reliability.
Tool costs reduced by up to 50%.
Extra long lifespan.
Fewer process steps due to extensive freedom from burr.
Increased dimensional accuracy and process reliability.
Faster cutting speeds and feed rates.

PCD-tipped reamers are being used more frequently for highly complex operations, such as reaming a wide variety of automotive aluminum components. These include brake pumps, cylinder head valve parent bores, injection bores, steering system tubes, transmission casings, injection bores, gear box housings and much more.
---
Who uses PCD Reamers?
Sidley diamond dressing rolls are now being used in a wide variety of industries, including:
Aircraft
Aerospace
Automotive
Farm and Off-Road Equipment
Bearing
Tool and Die
Medical
---
Contact us today to discuss your needs with a member of our team and get a custom quote for your tooling.