With Over 65 Years of Experience Creating CBN and Diamond-Plated Grinding Wheels, Sidley Diamond Provides a Superior Level of Quality
---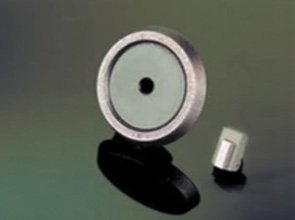 Diamond and CBN-plated grinding wheels have a significantly increased hardness, making them ideal for a wide variety of applications.
This, in addition to lower requirements for pressure, makes them longer-lasting and more economical than standard abrasives.
Additionally, CBN and diamond-plated grinding wheels remain straighter and incur fewer grooves over time, requiring less maintenance and reducing overhead.
The Benefits of High-Speed Diamond Grinding Wheels
Longer tool life
Increased production rates
Reduced production costs
Minimized maintenance requirements
Increased strength
Superior balance and speed capabilities
Sidley Diamond and CBN-plated grinding wheels hold up to even the most demanding applications - shaping, finishing, flattening and perfecting your product with unbelievable accuracy and reliability. With different types of grinding wheels on the market, how do you know which one is right for your needs?
---

The Right Product for the Right Application – The Sidley Diamond Commitment
Sidley Diamond Tool Company is committed to helping our customers discover the ideal tooling solution that will maximize their investment and profits. We'll review your tooling needs and take into consideration a number of factors, such as:
What types of materials are you working with?
What hardness and bond type do you need?
What lubricants and tooling do you intend to use?
What cutting speeds are you utilizing?
What grit size and mesh size is required?
When it comes to plated abrasives, Sidley Diamond Tool Company can provide the customized options you need to exceed your goals in a variety of applications and industries, including automotive, aerospace, bearing, tool and die, medical, agricultural, ceramics, oil, electronics and much more. We can help you make the right choice whether it be a smaller, more affordable and easy-to-use CBN plated wheel known for balance, or a larger wheel best suited for faster operating speeds.
---
Our Quality Assurance Program is Unsurpassed in the Industry
While other quality assurance programs are focused on detection, we extend our quality control procedures to include prevention plans to minimize the potential for delays and inconsistency. Our comprehensive quality assurance procedures include ongoing gauge calibrations, internal audits, machine maintenance, doc audits, delivery tracking, FMEA's, static process control and much more.
Additionally, the tie that binds our system together is our excellent customer service and problem resolution department.
---
Sidley Diamond Tool Company has been in business since 1956 and manufactures a wide variety of diamond products. To find out if Sidley diamond-plated grinding wheel or CBN grinding tools will improve your product and profits, contact us today to discuss your goals.