Sidley Diamond Tool Company hones produce round, straight and untapered holes in a single pass.
---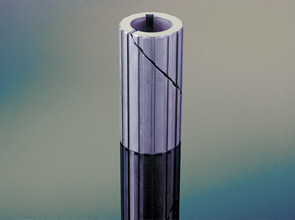 Through the use of an expandable, cast-iron sleeve mounted over a hardened and ground-tapered arbor, coated with diamond or Cubic Boron Nitride (CBN), our honing tools guarantee superior results.

For high-volume applications where there is mounting pressure to improve tight tolerances reliably, consistently and with increased efficiency, Sidley Diamond Tool Company offers customized honing systems designed specifically to match your unique needs.
Single-pass hones are the proven, state-of-the-art way to ensure maximum cylindricity (/O/= roundness + straightness + taper).
play_arrow Features of a Sidley honing tool include:
Sizes as low 1/4" and up to 7" in diameter
Finishes up to 10Ra
Fully adjustable
Diamond or CBN coatings
Coolant capability through spindles or coolant inducer
Diameter tolerances ± .000050"
Sidley reworks or replaces any manufacturer's tools, and single-pass hones can be equipped with straight or spiral flutes.
---
Sidley Diamond Tool Company has been in business since 1956 and manufactures a wide variety of diamond products. To find out if Sidley honing tools will improve your product and profits, contact us today to discuss your goals.