Sidley Diamond Tool Company manufactures diamond-plated tools, as well as tools that feature a layer of Cubic Boron Nitride (CBN).
---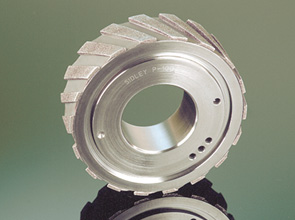 Here at Sidley, we specialize in creating custom electroplated grinding wheels and diamond tooling for a wide range of industries, including aerospace, automotive, medical, tool and die, bearing, agriculture and more.
Electro-plated CBN and diamond tools provide superior performance and a wide variety of advantages over traditional tooling, such as:
No bond clearing required
High wear resistance
High accuracy
Superior productivity
Bodies can be stripped and re-plated with new diamond or CBN
---
To discover if diamond or CBN plated tooling is the the ideal choice for improving the productivity, efficiency and profitability of your manufacturing process, please contact us today to discuss your goals and receive a free quote.