Using an assortment of top-quality diamonds, Sidley Diamond Tool Company offers a wide selection of single point diamond tool types and grades that are custom-made for your manufacturing application.
---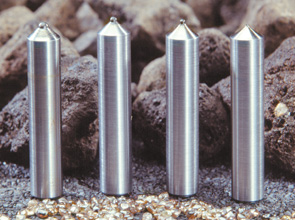 Sidley Diamond Tool Company offers a number of single point tool shapes and varieties, including straight shank, concave radius, hex head, thread grinding and indexable head.

Used widely for truing grinding wheels, single point diamond dressers are an efficient and economical solution that can be modified and designed to your exact specifications.
We carry single point diamonds from .05ct. to 1ct., grades AA to C.
---
To find out if a Sidley single point diamond tool will improve your product and profits, contact us today to discuss your goals and receive a free quote.