CBN inserts manufactured by Sidley Diamond Tooling Company offer superior wear resistance to carbide.
---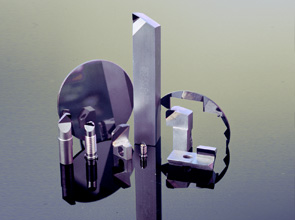 CBN (Cubic Boron Nitride) inserts are made from an artificially-synthesized material and are only superseded in hardness by diamond inserts.
With decades of experience producing superior quality CBN tooling for a wide variety of industries, Sidley Diamond Tool Company can pinpoint the ideal tooling choice for your specific application.
What materials are CBN tools most effective for use with?
Alloy steels
Die steel
High-speed steel
Inconel
Moly chrome steel rolls
Carbon tool steels
Chilled cast iron
Meehanite iron
---
To find out if a Sidley CBN insert will improve your product and profits, contact us today to discuss your goals and receive a free quote.