Sidley's production honing system is unmatched in versatility and precision. Faster, easier and reliable, all with CNC repeatability.
---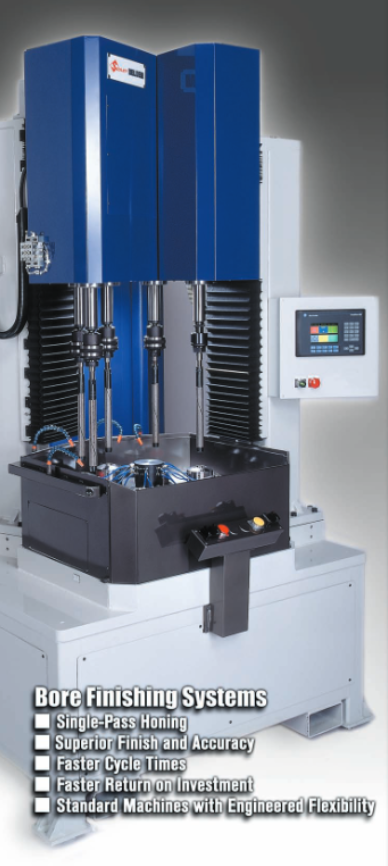 Sidley Diamond Tool Company and Belden Machine Corporation have combined expandable hone and CNC machine tool technologies to provide unmatched production accuracy for the bore finishing process.
Sidley Diamond introduced the industry's first expandable sleeved hones in the 1970s which excelled in producing maximum cylindricity. Since then, Sidley has expanded and redefined its product line to produce top quality hones for applications as small as ¼" to 7" hole diameters and larger.
Belden Machine Corporation has been a technology leader in multiple spindle machine tools since the 1940's and has since developed and integrated a multiple spindle machine and CNC control for the honing process.
This combination of machine tool technology and honing expertise incorporates the best of both worlds. Premium tools combine with a precision machining system, whether using diamond or CBM single pass hones.
High Performance Plus High Accuracy
The proper single-pass hone for your bore sizing application provides the exact bore sizing roundness, straightness and taper with accuracy as close as 20 millionths of an inch. Surface finishes of 4 micro-inches are obtainable.
---
Contact us today to discuss your needs and learn more about our honing machines.