At Sidley Diamond Tool Company, we offer professional PCD tooling rework services that can increase the life cycle of your tooling, reducing operating costs and hassles.
---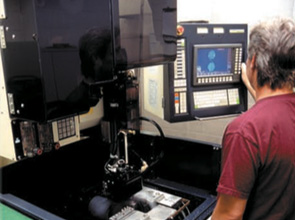 In addition to an increased lifecycle, restoring your PCD tooling provides optimal process reliability and overall reduction of tool costs.
We achieve this by offering a comprehensive PCD tooling rework service that is built on providing a thorough inspection, outstanding service and support, and fast turnaround times to decrease downtime.
Continuous preventative maintenance for your PCD tooling is just one of the many value-added services we offer to help support your manufacturing process as efficiently and economically as possibly. At Sidley Diamond Tool Company, we're committed to getting you the most out of your tooling.
---
Contact us today to discuss your needs with a member of our team and get a custom quote for reworking your tooling.